Access to a diverse range of retailers and other businesses is one of the most important things to look for when shopping your options in La Jolla real estate. With a variety of popular stores nearby, you never have to travel far to get what you want and need. Fortunately, buying a La Jolla beach house will put you right near a number of high-quality, high-end retail centers, boutiques, farmers' markets, grocers, and more. Whether you want an on-trend outfit for your next big event or healthy fare for home-cooked meals, you'll have all of the essentials right at hand. Following are the ten best places to shop in La Jolla.
1. Visit Prospect Street to experience the "Rodeo Drive of San Diego"
Often referred to as the "
Rodeo Drive of San Diego
," Prospect Street has it all. From gourmet foods to designer clothing, you can snap up a wonderful assortment of items for your home and your wardrobe. With stores like
CJ Charles
carrying estate pieces and fine jewelry, and
Social Concept
offering baskets, towels, woodcraft products, and other artisanal goods, you can fill your
La Jolla waterfront property
with luxurious, eye-catching decor and essential amenities. Prospect Street is also home to several high-fashion boutiques. At these, you can take advantage of fitting services, tailoring services, and professional shoppers. If you love to cook and have a gourmet kitchen to stock, you can also drop by
We Olive
to grab locally sourced gourmet foods and access a dazzling selection of premium olive oils and top-notch wines.
2. Dine like a king on the sumptuous fare offered at Valley Farm Market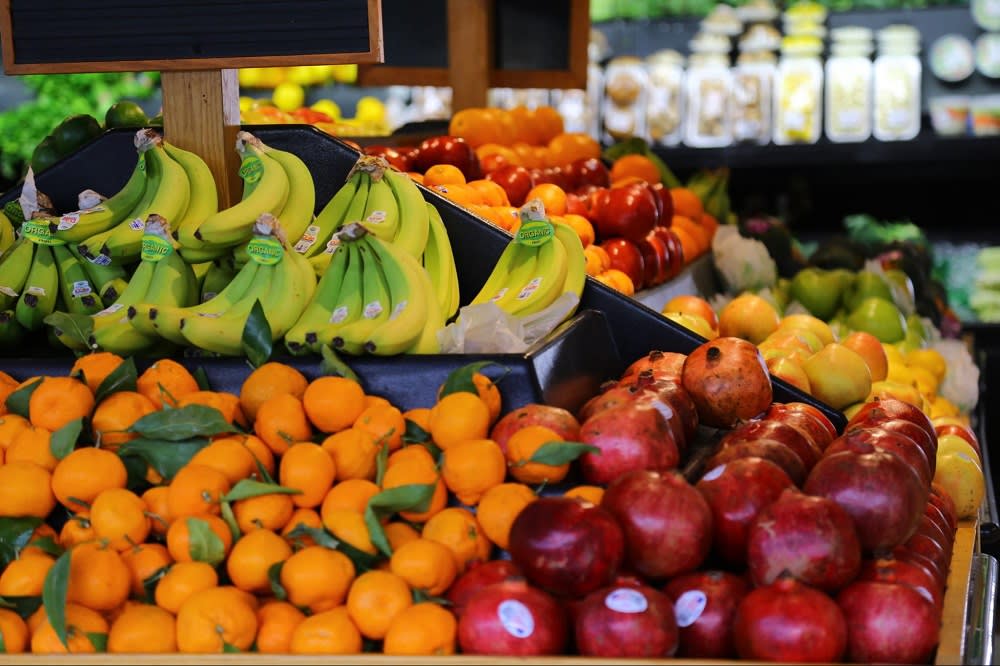 Whether you want organic sugar plum tomatoes or fresh jalapeno cheddar bratwurst, the
Valley Farm Market
is the place to go. Known for its outstanding customer service and its commitment to only sourcing local, high-quality produce and meats, this is the go-to grocery store in La Jolla. Best of all, you don't actually have to go to it. For a small fee, Valley Farm Market will bring your weekly or bi-weekly groceries right to your door. They also offer full-service catering for everything from backyard barbecues to major family celebrations. If you choose to pop in to do your shopping, you can get your dose of caffeine at Gathering Grounds, the store's onsite cafe. Here you'll find coffees, smoothies, juices, fresh-baked muffins, buttery croissants, and an assortment of crisp salads and tantalizing wraps.
3. Visit La Jolla Village Square for movies, food, and endless entertainment
La Jolla Village Square
has something for everyone in the family. You can drop by AMC theaters for a matinee, take the little ones to
My Gym
for a gymnastics class, or do your shopping at Trader Joe's. Along with multiple options in grocery and retail shopping, there's a
YogaSix studio
, a Pilates studio, several coffee shops and smoothie bars, and options in Korean barbecue and fresh poke. If you've ever wanted to try your hand at fencing, there's even
JFA La Jolla Fencing Academy
with both scheduled member and drop-in classes.
4. Find luxury linens and all the comforts that you'll need for quality sleep at Everett Stunz Duxiana
Everett Stunz Duxiana
is the premier luxury bedding store in San Diego. Here, La Jolla locals can stock up on everything that they need to get a perfect sleep every night. They've got luxury towels, robes, and slippers, down pillows and comforters, duvet covers, and decorative accessories. They've also got a wonderful assortment of organic mattresses and premium-quality mattress toppers. With brands like Peacock Alley, Abyss & Habidecor, Mari Ann Silk, and Schlossberg, their inventory has been curated to appeal to sophisticated tastes. If you're looking for bed sheets with impossible thread counts, Everett Stunz Duxiana can meet your needs.
5. La Plaza La Jolla is a veritable paradise for shopaholics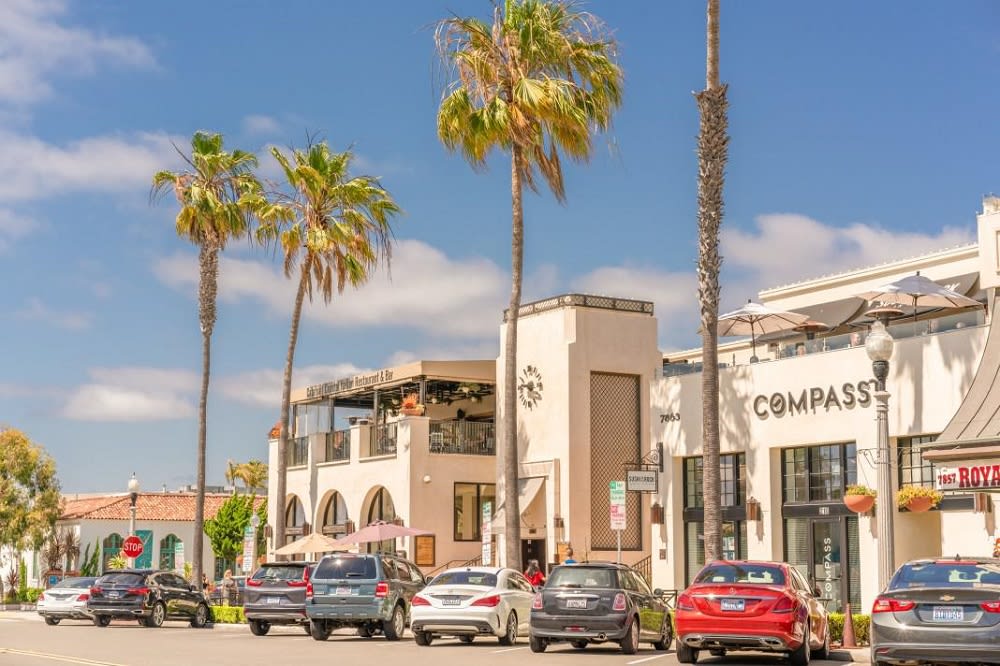 Photo courtesy of La Plaza La Jolla
La Plaza La Jolla
offers beachside shopping and a stunning, open-air layout. Boasting Moroccan and Spanish design elements and sweeping views of the ocean, it's the perfect place for retail therapy. You can drop in for an organic spray tan and brow waxing service, dine on coastal Italian cuisine, or take a barre workout class. You'll have access to a number of upscale retail stores and unique boutiques. At La Plaza La Jolla, you can find ethically sourced fine jewelry, top-rated art galleries, and an espresso and wine bar that has the perfect drink for every hour of the day.
6. Check out The Cave Store for a one-of-a-kind shopping experience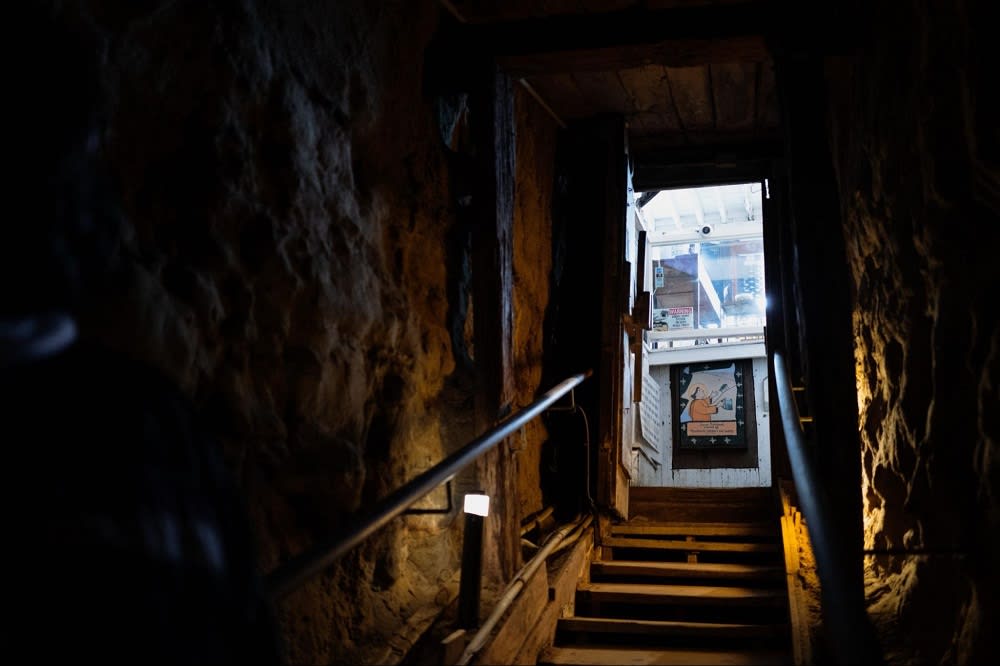 At
The Cave Store
in La Jolla, shopping is always an adventure. Here, you'll find an amazing selection of Lulu Mars jewelry and an excellent opportunity to tour some of La Jolla's most interesting history. At The Cave Store, you can take a 15-minute, self-guided tour through a bootlegger's tunnel that's more than a century old. This will take you through La Jolla's sandstone cliffs and land you right in Sunny Jim's sea cave. Tours have been offered at this location since 1905. You can stop in, grab a gift for yourself or friends, and explore one of the primary means for smuggling alcohol and opium into San Diego during the early 1900s.
This one-of-a-kind curio gift shop is also an excellent place for picking up gorgeous seashells for indoor decor and souvenirs. If you're new to the area and want to know more about La Jolla and its beginnings, this is an excellent place to start.
7. Head over to the Westfield UTC to access all of your favorite upmarket chain retailers
Westfield UTC
is an outdoor shopping center that provides brand-savvy La Jolla locals with access to all of their favorite designers and products. You can visit a number of top-rated upmarket chain retailers at Westfield UTC, including Hermes, Honey Birdette, the Chanel Fragrance & Beauty Boutique, Ted Baker, and Louis Vuitton. Anthropologie, Brazilia Skin Care, M.A.C. Cosmetics, and Lush Handmade Cosmetics are just a few of the numerous health and beauty stores that you'll find here. At Westfield UTC, you can also indulge in Blue Bottle Coffee, Bottega Italiana Gelato, craft pizza, Philly cheesesteaks, poke, and specialty crepes.
8. Visit Laura Gambucci for a truly breathtaking selection of shoes, handbags, and designer clothing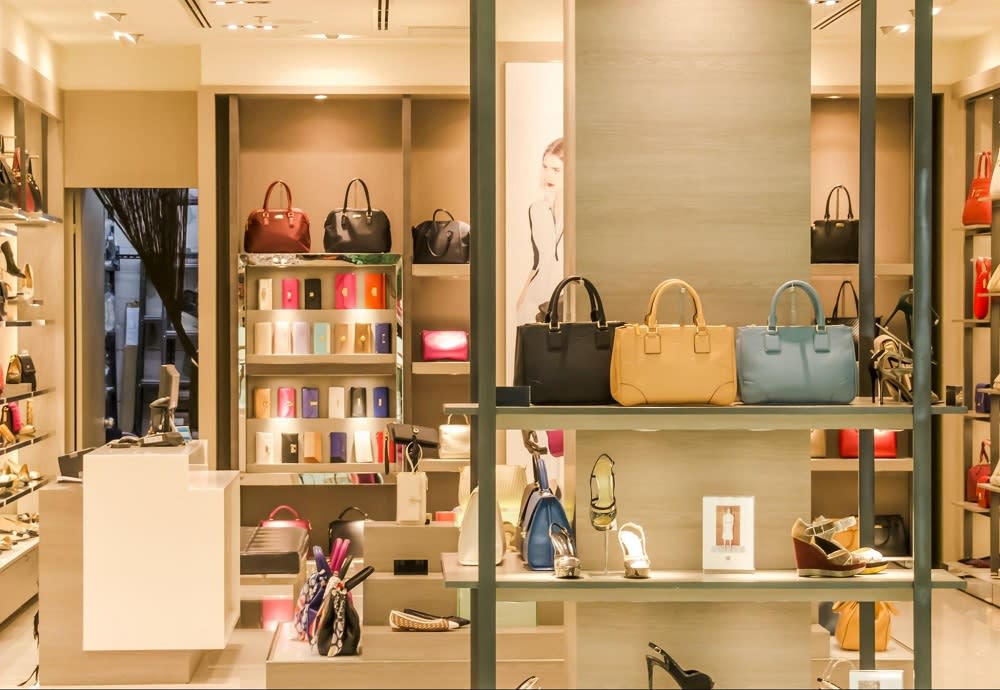 If you love high-end boutiques,
Laura Gambucci
is the place to go. This relatively small shop is located on Girard Avenue in La Jolla, and it's the perfect place to visit if you want help artfully pairing ensembles, footwear, and high-fashion accessories. You can find eclectic jewelry pieces, on-trend women's clothing, and a selection of shoes that's guaranteed to impress. Top-rated for both their inventory and their customer service, Laura Gambucci can help you look professionally styled all of the time.
9. Experience the Peruvian textile tradition at Alpaca Collections
Alpaca wool is best described as lightweight, luxurious, and incredibly soft to the touch.
Alpaca Collections
brings the very best of the Peruvian textile tradition to La Jolla with an outstanding assortment of ponchos, sweaters, scarves, capes, socks, and more. You can visit this store to grab a statement piece for your wardrobe, a gift for a friend, or comfort that provides the delicate embrace of pure baby alpaca wool. This store has something for every season and carries brands like Andean Spirit, Andinah Outdoors, Tom Gutie, Mantari, and Red Maple.
10. Find high-end fashion for men at The Ascot Shop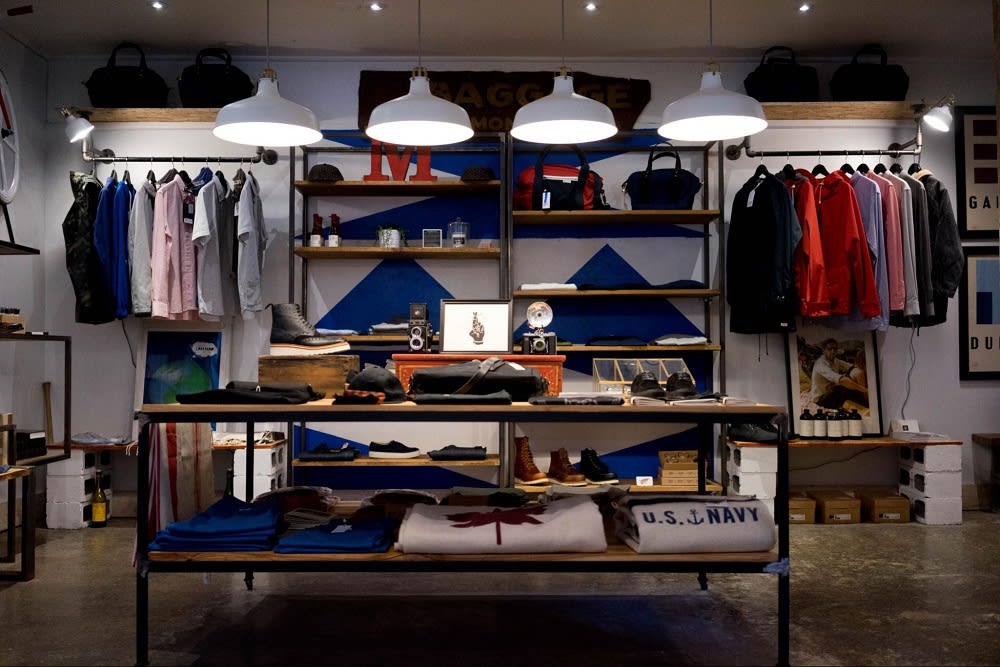 La Jolla also offers an impressive range of options in high-end fashion for men. The Ascot Shop carries brands like Johnston & Murphy, Kinross Cashmere, David Donahue, Saxx, Robert Graham, and Jacob Cohen. With onsite tailoring services, shoppers can get a streamlined and perfectly polished look for anything that they choose off the rack. The Ascot Shop also offers a variety of custom services for those seeking more bespoke attire, help in successfully pairing ensemble items, and recommendations for sizing, accessories, and complementary footwear. If you want to dress for success but have limited experience in fashion, there are even several Wardrobe Packages offered at this store. With these, men get several dress suits, shirts, and ties, basic alteration services, and many other benefits.
La Jolla is a shopper's paradise, but it's also the ideal place to live

Shopping in La Jolla is always exciting. There's a large and diverse selection of boutiques, gift shops, jewelry stores, and more. Whether you want your retail therapy to include a historic tour of La Jolla's underground bootlegging operations of the early 1900s or personalized wardrobe-building services from fashion experts, you're guaranteed to find what you need. With multiple indoor and outdoor malls, local grocery stores that provide fresh, healthy fare, and access to amazing eats to fuel your retail excursions, every day is a good day to go shopping in La Jolla.


Great shopping isn't all that La Jolla has to offer. This location also has top-rated schools, amazing neighborhoods, and many gorgeous, feature-rich homes. Connecting with a top-rated
Clinton Selfridge real estate agent
is the best way to find the perfect property for your lifestyle and at your targeted price point. We always have an impressive selection of
active listings
, and we've got an impressive portfolio of notable transactions that we've successfully completed before.
Get in touch with us
today to find out more about La Jolla or to start searching for your next home.