If you're lucky enough to buy La Jolla real estate, you're in for a treat! This is a truly blessed part of the world, with endless opportunities for outdoor exploration.
La Jolla
is one of the most sought-after neighborhoods in San Diego, and for good reason. A stunning seaside community with picturesque ocean views, La Jolla is the place to be if you're into the sun and surf. La Jolla has a
mild Mediterranean climate
with daily highs typically in the 60s or 70s, making it a mecca for nature lovers.
There's a dispute as to the derivation of the
name
La Jolla. One opinion is the Kumeyaay, a local Native American people, called the area "mat kulaaxuuy," or "land of holes," referring to the sea caves dotting the north-facing bluffs. An opposing view is that the name is an alternative spelling for the Spanish phrase "la joya," meaning "the jewel." Despite the unique topography, the latter seems to have taken hold in the minds of locals and is the more popular theory.
The origin of the name may always be a mystery, but there's one thing that isn't: there's plenty to do in La Jolla — so much in fact, it was difficult to choose entries for this list. Whether you're delving into the depths of the slotted sea caves on the northern bluffs or kayaking the coastline hoping to spot sea lions, dolphins, and orcas, you'll never want for new adventures. Take a look at just a few of the breathtaking experiences that await.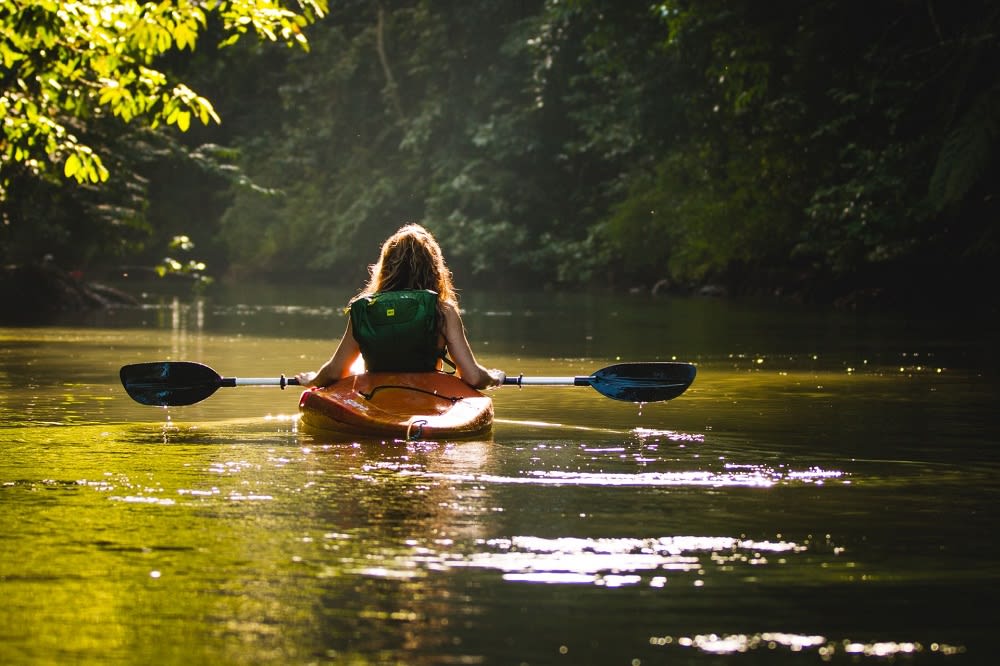 Carved from the 200-foot-high
sandstone
cliffs of the Point Loma Formation, the Seven Sea Caves are the wonder La Jolla was named for. The caves were formed by the ocean waves in the Cretaceous period and include impressive formations of colorful flowstone, stalagmites, and stalactites. The caves are part of the rich underwater world of the
San Diego-La Jolla Underwater Park
, the kelp forests of which can be best appreciated by snorkeling. The caves are otherwise best toured by kayak as you explore the stunning rock formations and marine life, including leopard sharks and sea lions
2. La Jolla Cove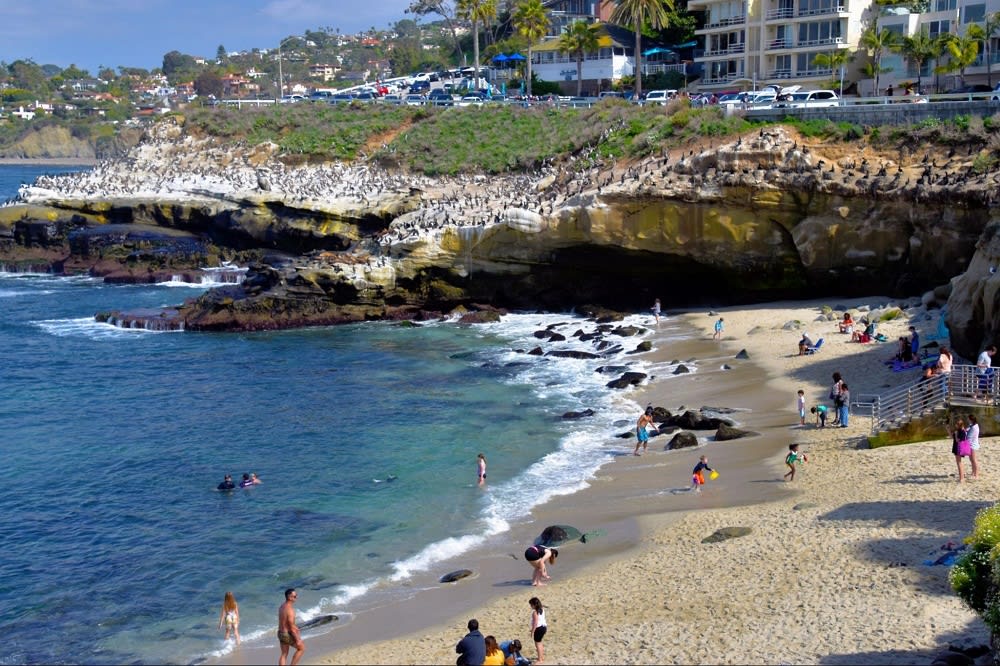 La Jolla Cove
is a popular spot for beachgoers looking for a gorgeous sunset or a day out in the water. Part of the marine reserve, this is a treasure trove of family activities from open water swimming, snorkeling, and scuba diving to paddle boarding and kayaking in this protected cove. Not only that but this tiny beach is surrounded by breathtaking cliffs. The temperature is cooler than most San Diego beaches, and the swells that roll in can be challenging. Tide pools encrusted with life are revealed during low tides, and sea lions and seals can be seen sunbathing. La Jolla Cove is a great place to go snorkeling, and you might even spot a sea turtle!
3. Torrey Pines Slot Canyons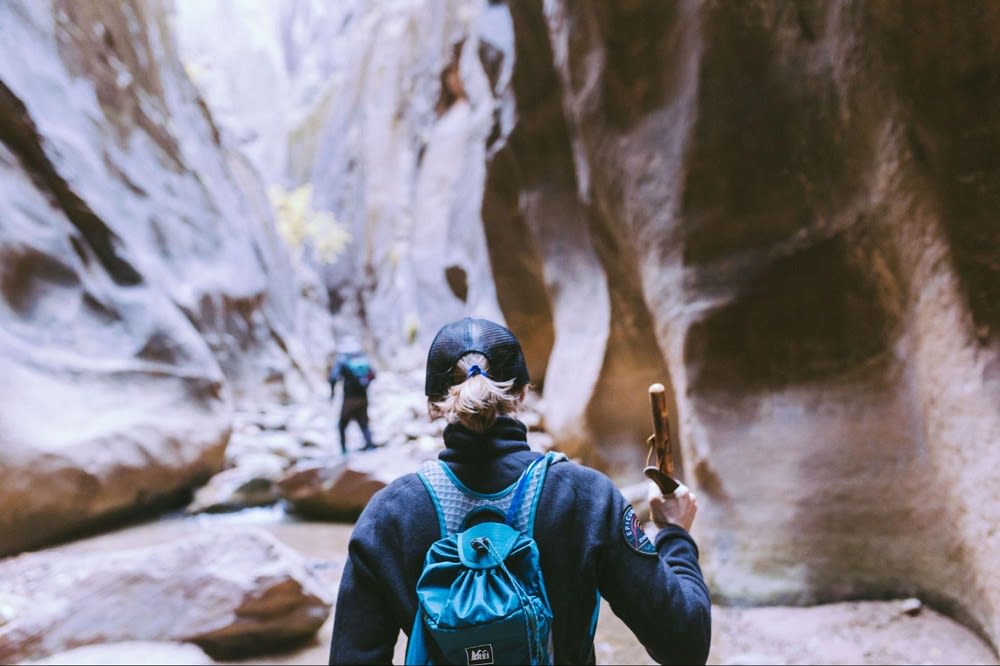 La Jolla real estate will put you close to the mysterious
slotted canyons of Torrey Pines
. Trek through sandstone canyons and wind caves to discover a majestic grotto and waterfall. Hiking back is strenuous, but the rewards are worth it: after summiting the cliffs, you'll see stunning Pacific Ocean vistas.
4. Hot air ballooning
If you want to see some truly spectacular views from the sky, check out
hot air ballooning
. Propose to your sweetheart 1000 feet up, or have a picnic in the atmosphere. Ride the fresh currents for gorgeous views of the cliffs and ocean. Layer your clothes and remember to bring your sunglasses!
5. Scripps Institution of Oceanography at UC San Diego
Even though it's indoors, it's about the outdoors.
Scripps Institution of Oceanography at UC San Diego
, an educational and research center for global earth science, showcases exhibits about the ocean and its marine inhabitants, climate, and the earth. This is an excellent educational family day trip that kids are sure to enjoy.
Plus, over 60 habitats of fishes and invertebrates from the Pacific Northwest to Mexico can be studied at the
Birch Aquarium at Scripps
, featuring an outdoor patio tide pool where educators share information about the creatures living in them: sea stars, sea cucumbers, hermit crabs, and much more. Some can even be petted. Kids aged 5 to 13 will also have a blast with
summer camps
full of games, crafts, and learning all about marine life!
You can also check out the
Scripps Pier Walk
program to learn about oceanic research and enjoy a stunning sunset all at once.
6. Torrey Pines Gliderport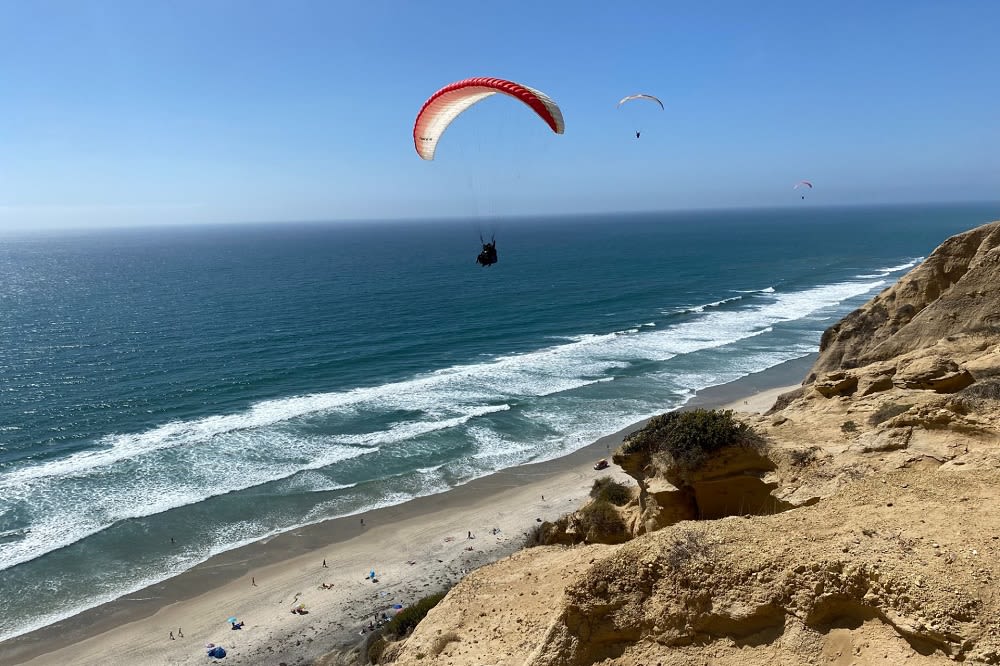 Photo Courtesy of Unsplash
The adventurous at heart will have a field day with the
Torrey Pines Gliderport
. It's worthwhile to seek this hidden gem out, even if you're not prepared to parasail or go hang gliding. The panoramic views are spectacular!
If you're a beginner, there are tandem rides and instructors to teach anyone who wants to learn to fly solo. It's a historic aviation site with over 100 years of flying history.
If you'd rather check out the gorgeous vistas with your feet on the ground, bring a picnic if you like, or visit the Cliffhanger Café on top of the picturesque sea cliffs. This is a great spot to unwind after hiking near Torrey Pines Reserve or visiting the Aquarium.
7. La Jolla Playhouse
Photo Courtesy of La Jolla Playhouse
Housed on the campus of UC San Diego, The
Tony Award-winning La Jolla Playhouse
hosts several phenomenal productions that have made it to Broadway, including "Rent," "Memphis," "Cry-Baby," and others. Be sure to
check their events
calendar to see performances that interest you. Though homes for sale in La Jolla definitely take you close to nature, the arts aren't far away, either.
8. The San Diego-La Jolla Underwater Park Ecological Reserve
If you want to explore a whole new underwater world, look no further than the San Diego-La Jolla Underwater Park Ecological
Reserve
. A stunning 6,000 acres of underwater exploration awaits you, including awe-inspiring underwater canyons, caves, and kelp forests. Covering miles of shore and tidelands, the
Reserve
starts at the Cove and runs to about the middle of La Jolla Shores Beach (buoys outline the perimeter). It includes the Seven Sea Caves and rocky shores galore and is a perfect place for snorkeling, diving, kayaking, and paddle boarding.
While this is a protected ocean area, some fishing is allowed in designated spots (you'll need a permit). Park marine life includes kelp forests, orange garibaldi (California's state fish), leopard sharks (harmless!), sea turtles, sea lions, rays, dolphins, and migrating whales. If you visit during the summer, you may even witness
leopard sharks
incubating.
When you're ready for adventure, kayak tours and snorkeling tours are available in La Jolla Shores.
9. Map and Atlas Museum of La Jolla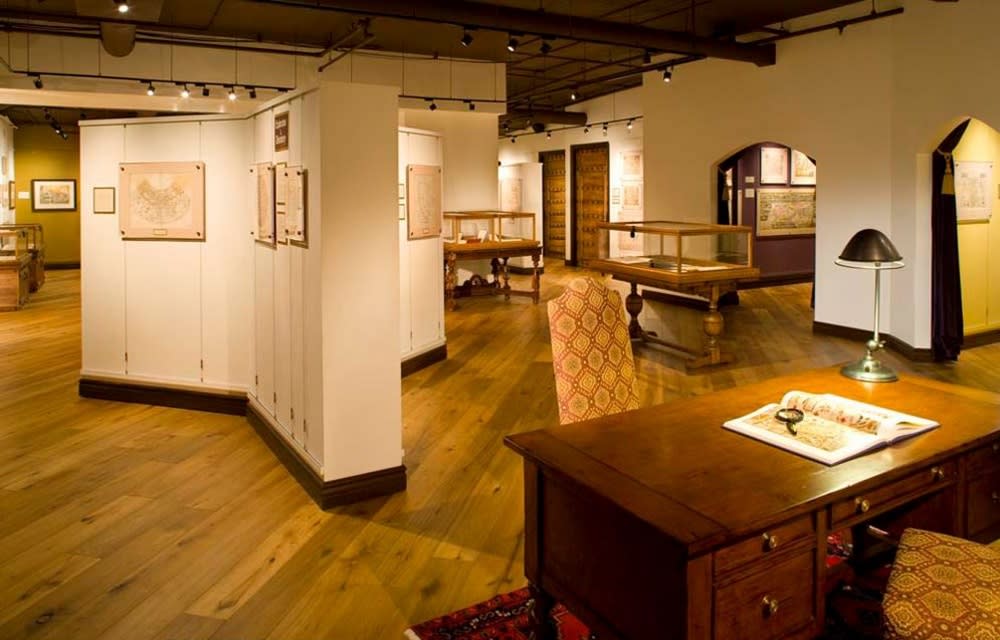 Photo Courtesy of Map and Atlas Museum of La Jolla
Free to all visitors, the
Map and Atlas Museum
is a private collection that showcases a portion of La Jolla resident and collector Michael Stone's 500+ rare maps and atlases that span five centuries. A leading authority on cartography, Stone designed the exhibit for both adults and kids to enjoy.
Fascinating historical inaccuracies are featured, like in a series of maps depicting California as its own island, and celestial maps will stun with their beauty. Education is the museum's primary intent, and they give school tours and Scout patches perfect for kids.
Find La Jolla homes for sale
Ready to take the next step and start looking at La Jolla homes for sale so you can live near all these fun activities? If so, reach out to trusted local agents
Clinton Selfridge & Candace Barry
for expert guidance. As premier luxury real estate specialists, the
team
leads the way in excellent customer service, market knowledge, and commitment to finding you the home of your dreams.