San Diego has 70 miles of gorgeous coastline and 31 beaches dotted with beach communities. Each community has different activities to participate in and a different personality and vibe. Each neighborhood attracts people from different lifestyles and interests. Some areas have gorgeous, expensive luxury homes, and others have many luxury condominium units.

Interested buyers in every budget range can find a home to fit their needs and provide the joy of coastal living. Here are the details on some of the best coastal neighborhoods in the San Diego region that fit every lifestyle and budget.
What coastal San Diego neighborhood is right for you?

Coronado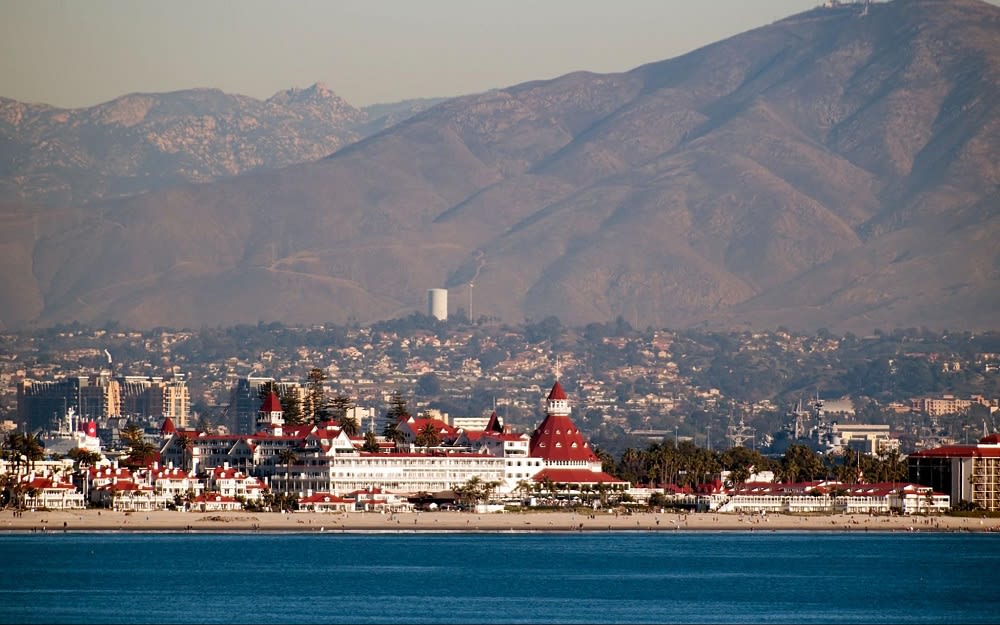 Coronado is just across the bridge from downtown San Diego. This neighborhood is home to
Silver Strand State Beach
, which has full amenities. The beach is one of the best in the nation, and the surf is gentle. You can set up a fire ring for a cookout or use one of the many barbecue pits available. You will want to stay for the day to enjoy the one and a half miles of shoreline and nature preserves. Coronado is a dog lover's paradise as your pups can run across Coronado Beach leash-free. The community hosts many events to bring people together throughout the year.

La Jolla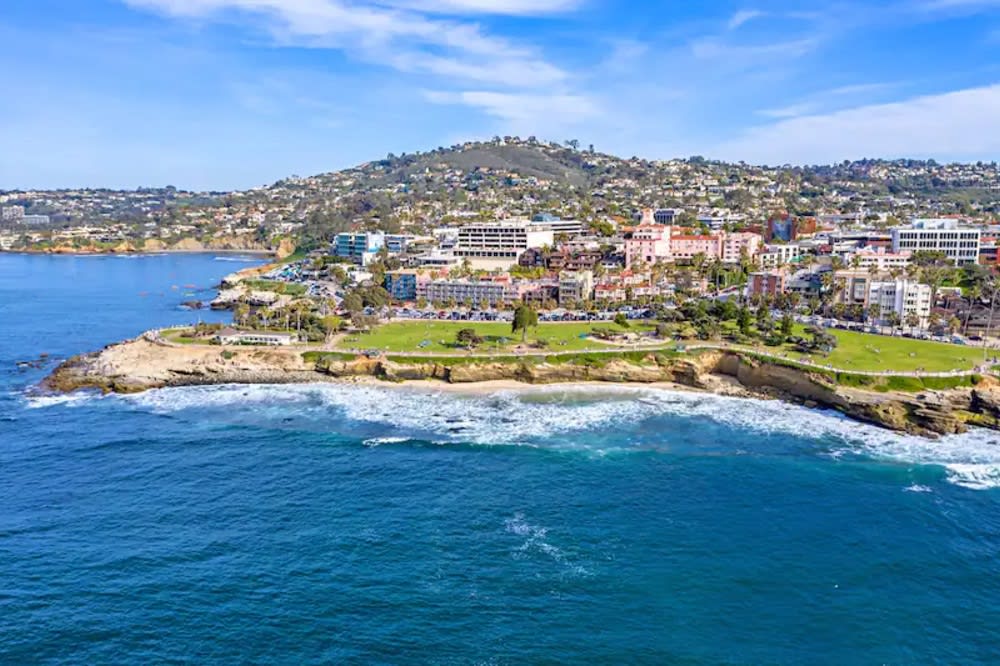 Surrounded by water on three sides, La Jolla is one of the most popular destinations, and La Jolla real estate offers some of the best options for luxurious coastal living. Upscale shopping and dining options abound. It is a vibrant area for the performing arts with the La Jolla Music Society, the Conrad Prebys Performing Arts Center, and the La Jolla Playhouse, a Tony Award-winning theatre. The water is good for kayaking, snorkeling, and surfing. You can bodysurf at Boomer Beach or explore caves and tide pools in Wipeout Beach. La Jolla Underwater Park has 6,000 acres and four distinct habitats for
snorkelers
to view. It is an ecological reserve with rocky reefs, sand flats, kelp beds, and submarine canyons. All the beaches have a view of Mount Soledad.

Point Loma
For quiet beach living, explore Point Loma. It is a relaxed community with a Bohemian vibe. Part of the area where the National Park and Fort Rosecrans National Cemetery are is protected land. Located on the point of the peninsula,
Cabrillo National Monument
has expansive views of San Diego, the coastline, and the ocean — you may even see a whale. Osprey Point is a favorite spot for fishing and rock climbing. The NTC Promenade at Liberty Station has 48 art galleries, museums, and design studios to enjoy. Choose your new home from neighborhoods in the wooded area along the hills, Shelter Island, or in the historic Roseville-Fleet Ridge.

Mission Bay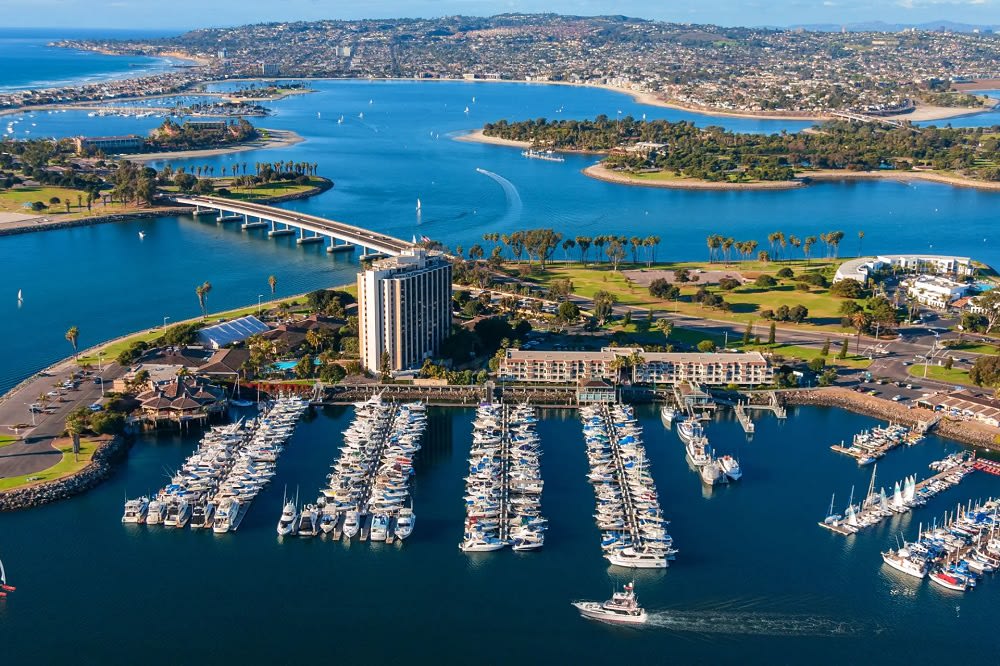 Young professionals and water sports enthusiasts choose Mission Bay for the proximity to downtown San Diego and availability to enjoy a wide range of water activities. The area has a youthful and vibrant vibe.
Mission Bay Aquatic Center
is the largest instructional facility in the world. You can learn how to surf, waterski, sail, windsurf, and do just about anything you want in the water. SeaWorld San Diego provides opportunities to engage with animals and take a thrill ride. Mission Bay is a man-made saltwater bay with 27 miles of shoreline. Mission Bay has luxury condos and contemporary residential developments poised for more growth.

Imperial Beach
At the southern end of California, and just across from the border of Mexico, is Imperial Beach. The area is so laid-back that most people refer to it as a sleepy town, but it is a hot spot for surfing, horseback riding, and sport fishing. All four miles of shoreline have year-round lifeguards making it a safe area for family fun. Silver Strand State Beach connects the area to Coronado. On the other side is the Tijuana River National Estuarine Research Reserve and
Border Field State Park
. It is home to the largest saltwater marsh and lots of wildlife — including dolphins and sea lions.

Solana
At the start of U.S. Route 101, you will find Solana Beach. The area attracts musicians, artists, and beach lovers looking for an active lifestyle away from the crowds, but LA and San Diego are easily accessible with the Coaster and Amtrak train both stopping in Solana. The small community consists of just 15,000 people, so you have the opportunity to get to know your neighbors. Real estate inventory in the area is tight. The beaches are accessed by stairs or a hike down a sandy trail, so they are less crowded.
Cedros Avenue Design District
provides the best of shopping at boutiques and locally owned businesses offering unique items.

Del Mar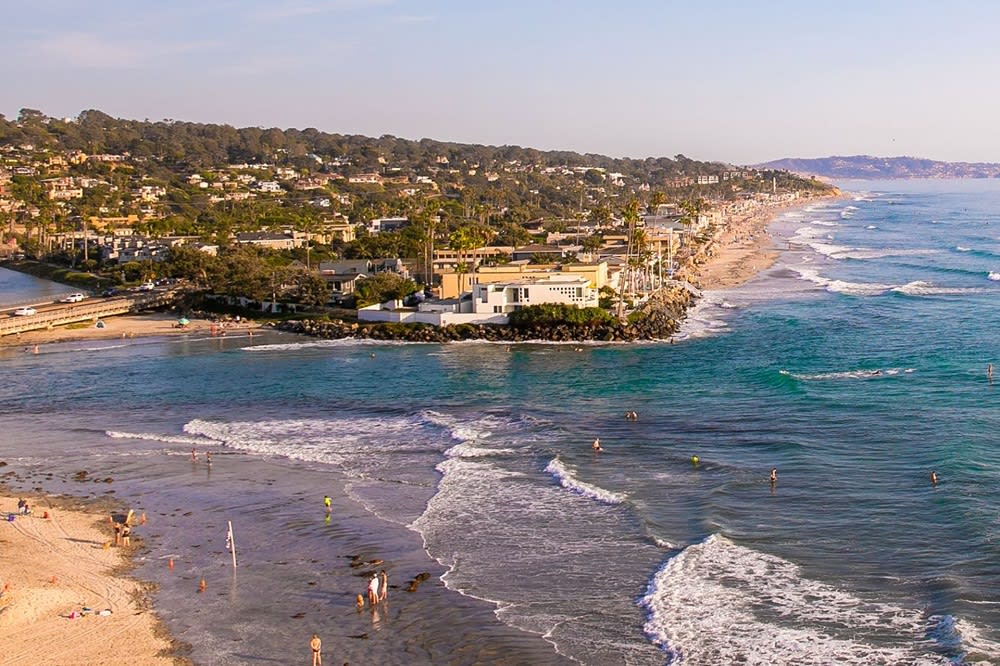 Homes for sale in Del Mar attract retirees to the beach and families to its high-ranking public school system. The
Union School District
aims for engaging and flexible learning environments where critical thinking and solving real-world problems are encouraged. They believe students need to be empowered to drive the future of design and innovation while mastering ethics, character, and civic leadership. The beaches are pet-friendly, and Powerhouse Park has grass lawns at their waterfront park. The Los Penasquitos Canyon Preserve is also close and has over 12 miles of trails to explore their native habitat.

Finding your community

With so many coastal communities to choose from, it can seem overwhelming. Don't be discouraged. Local real estate agents know the area well and can help you discover the best neighborhood to fit your needs and lifestyle. Inventory is tight in many of the coastal communities, so it is important to work with an experienced realtor who has inside knowledge of upcoming properties. Agents are also skilled negotiators who can help you place a winning bid on your dream home. If this is your first time buying beachside property, experienced real estate agents can help you prepare for the different insurance options, taxes, and other important aspects of waterfront living that you will need to know.
Looking for coastal San Diego real estate?
Clinton Selfridge & Candace Barry
are happy to answer your questions. They are experienced in buying and selling waterfront homes and enjoy helping their clients make the move to beach living.